East London Kitchen Showroom between Stratford and Loughton.

Welcome to Net Kitchens Direct, Walthamstow's local experts in the design, supply and installation of beautiful English and German kitchens. We have been designing kitchens for over 20 years and believe your kitchen is that one room in your home where you can make both the 'everyday' as well as 'celebratory' occasions special. From an experimental 'first time tarte tartan', to creating dinner party masterpieces, and not forgetting those disasters we want to erase from everyone's memory! Or from your child spilling breakfast, to them learning and perfecting brownies, those family dinner table talks, and a clean kitchen after a crazy birthday party….
Let us design and build your kitchen to last you and your family through all those beautiful phases of life.
Why Choose Net Kitchens?
At Net Kitchens we have a wealth of experience when it comes to kitchens and we truly love what we do. We are proud of our 5 star rating, with the key to our success being the outstanding 1-1 service we offer our clients; you will never be just another number to us but instead we really care about making your kitchen everything you want, and more!
Our award-winning designers offer a very personalised service, building your design to meet your exact requirements in terms of kitchen aesthetics, functionality, and of course, budget!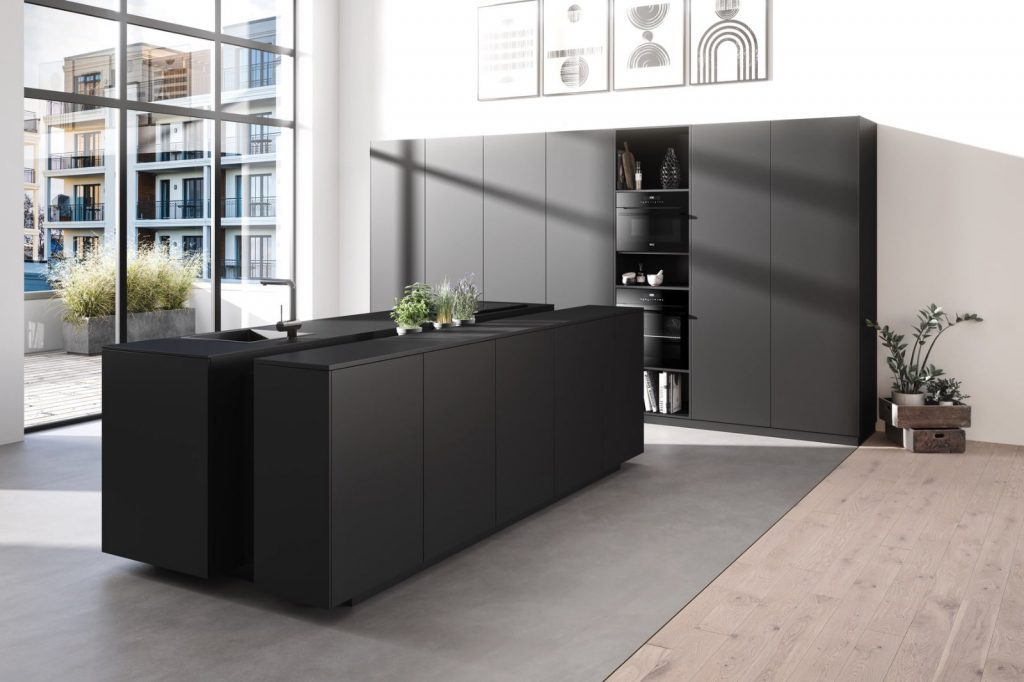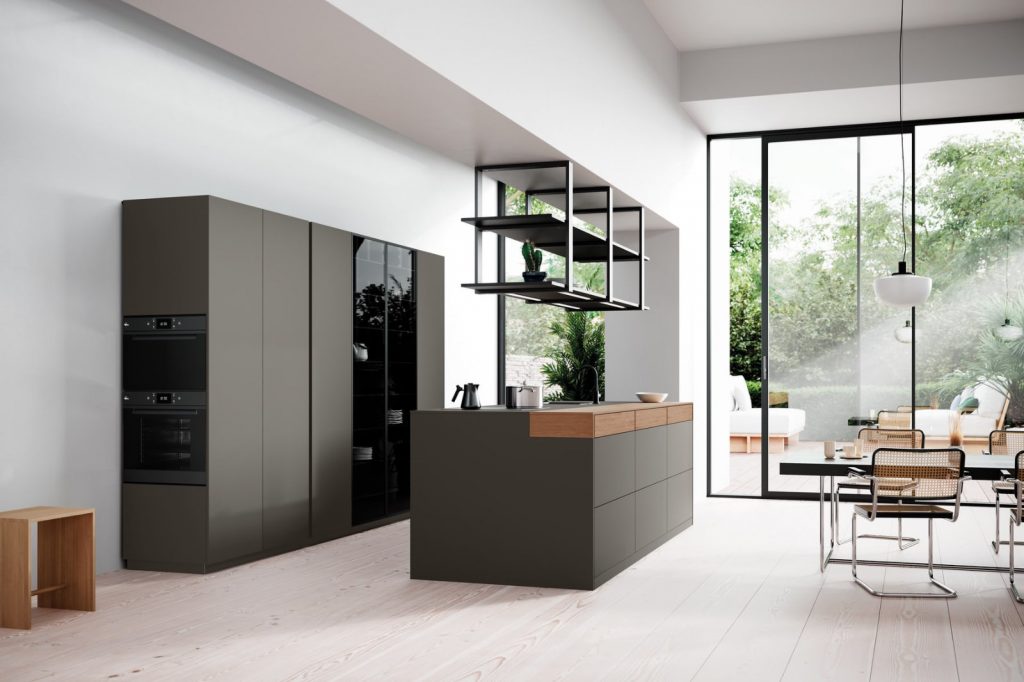 Our Products and Services
At Net Kitchens Direct we offer a one stop design facility, from kitchen cabinets, appliances, flooring to structural building work. Your kitchen is just a concept away…
…We stand out from our competitors due to the specialised product we offer in our choice of materials, interiors, fixtures, fittings, finishes, internal accessories, etc. Supplying both English and German kitchen furniture, we specialise in Rotpunkt German kitchens which are known for their superior design, quality and engineering. Our expert designers will help you navigate our beautiful and extensive collections, including the most popular styles such as modern, handleless, and Shaker kitchen doors.
Top Range
With cabinets made of 90% recyclable materials Rotpunkt is also one of the first kitchen companies, and still very few, that offer a carbon neutral manufactured product.
At Net Kitchens Direct we also offer a range of splashback and worktop materials including glass, stone and Corian®, and we are proud partners of Siemens, Bosch, Neff, Blanco and Quooker. Our luxury kitchen showroom in Walthamstow is recognised as a 5*Bosch expert showroom, and Siemens Studioline centre, which means we are one of only a few who can supply Siemens top range of appliances.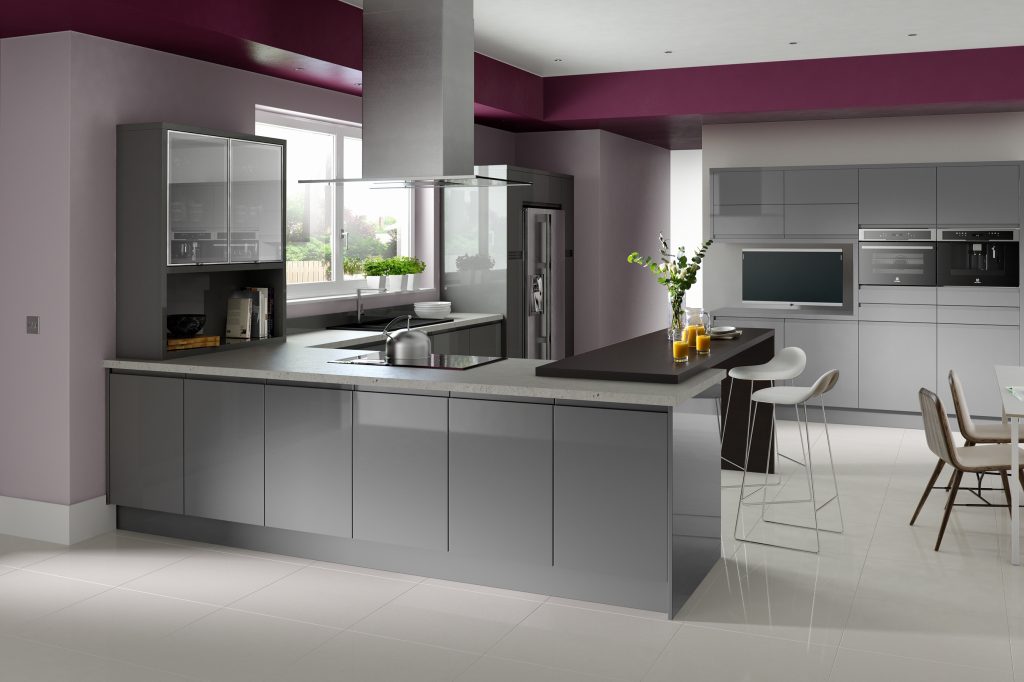 Aftercare
We really do care about our clients and the after-sale service we offer. Aside from a 10 year Guarantee on our kitchens we recognise that over the years kitchens are heavily utilised so sometimes our clients need to come back to us for replacement parts. We have welcomed clients back 7 or 8 years later for further assistance, be it a replacement door or a new dishwasher. They remember us and always tend to remember our fitters too!
For the team at Net Kitchens Direct, ongoing customer service is just as important to that offered in the first instance of designing and installing our clients' kitchens.
East London Kitchen Showroom
We look forward to welcoming you into our stunning East London kitchen showroom! Here you can get hands-on in exploring our beautiful range of kitchen products, styles and finishes, and we can discuss what's possible for your intended design.
Opening Hours
Monday: Friday: 9am – 5pm
Saturday: By appointment only.
Sunday: Closed
Please contact us if you have any questions or special requirements.
Net Kitchens Direct Service Areas
Showroom Amenities
Please note that children are always welcome. We have wheelchair access in our ground floor showroom but unfortunately, there are only WC facilities on our upper floor. If arriving by car we are easily accessible from the A406, M11, M1, and M25, and we have free parking right outside our showroom. Alternatively, our nearest stations are Wood Street and Walthamstow Central, both of which are approximately a 10-15 minute walk from the showroom.
Discover Our Range Of Styles