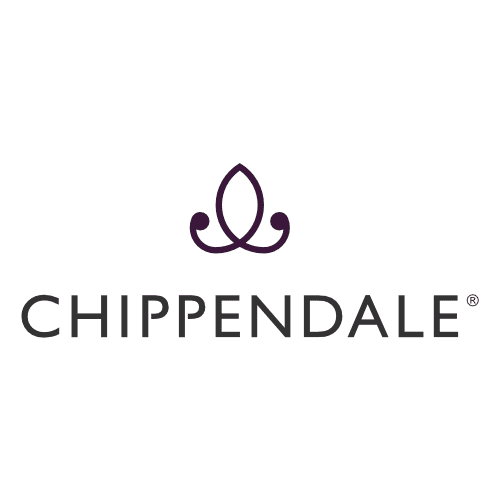 Kitchens designed around what's perfect for you, our experience will turn your dream room into a true story.
Chippendale Kitchens by Net Kitchens Direct
Chippendale Kitchens
at Net Kitchens Direct
At Net Kitchens Direct, we are proud to be Stratford & Loughton's leading kitchen specialists. Our team of expert designers are highly experienced in helping clients create their perfect kitchens with the highest quality materials and craftsmanship. We understand that your kitchen is the heart of your home …It's where family and friends gather to share meals, recollect memories and spend time together. So, when it comes to creating your perfect kitchen, which is both beautiful and functional, there's no better choice than Chippendale Kitchens by Omega.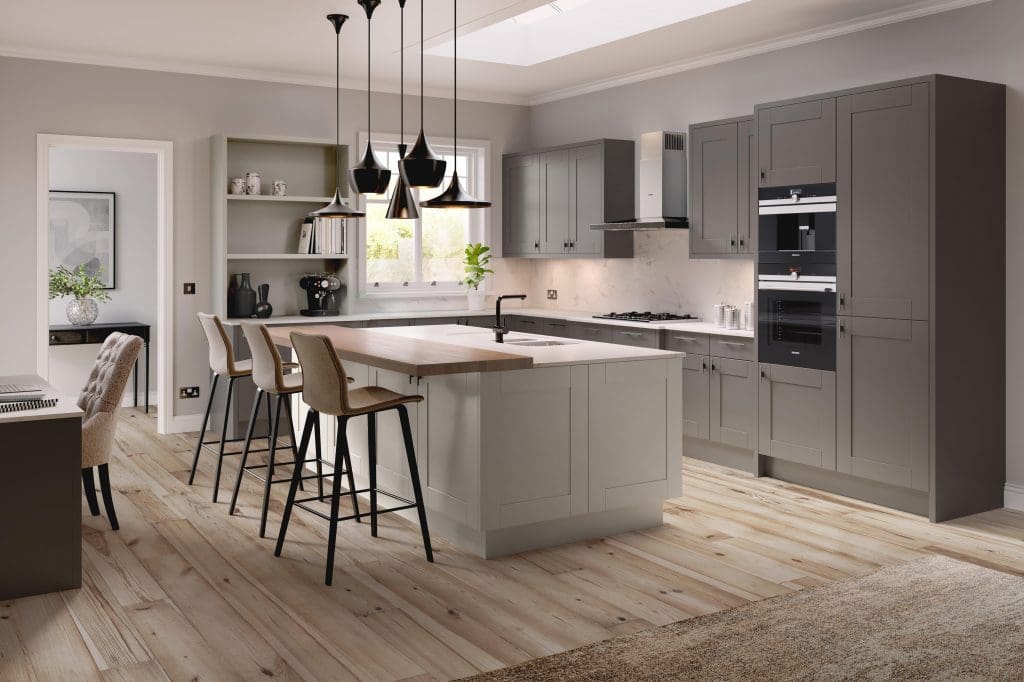 Who are Chippendale Kitchens?
Chippendale Kitchens is a leading kitchen design and manufacturing company, and part of the wider Omega Group with over 70 years of experience. Based in Yorkshire, UK, Chippendale Kitchens are renowned for their quality craftsmanship and superior designs at unbeatable prices. They offer a wide range of products from bespoke kitchens and islands, to worktops, accessories and handles – everything needed for our Stratford kitchen design to achieve your dream kitchen.
Chippendale Kitchen Colours & Styles
The Chippendale range by Omega is a collection of stunning kitchen designs that offer the perfect balance between classic and contemporary style. Whether you're after a classic wood look with natural grain or a contemporary handleless kitchen aesthetic, our extensive range offers something for every taste and every budget. We have a wide choice of colours available, from warm neutrals to bold statement hues, ensuring you can find the perfect shade for your space. Alternatively, for those who want something truly unique, we offer custom colour options, so you create a truly unique kitchen design that reflects your personal style.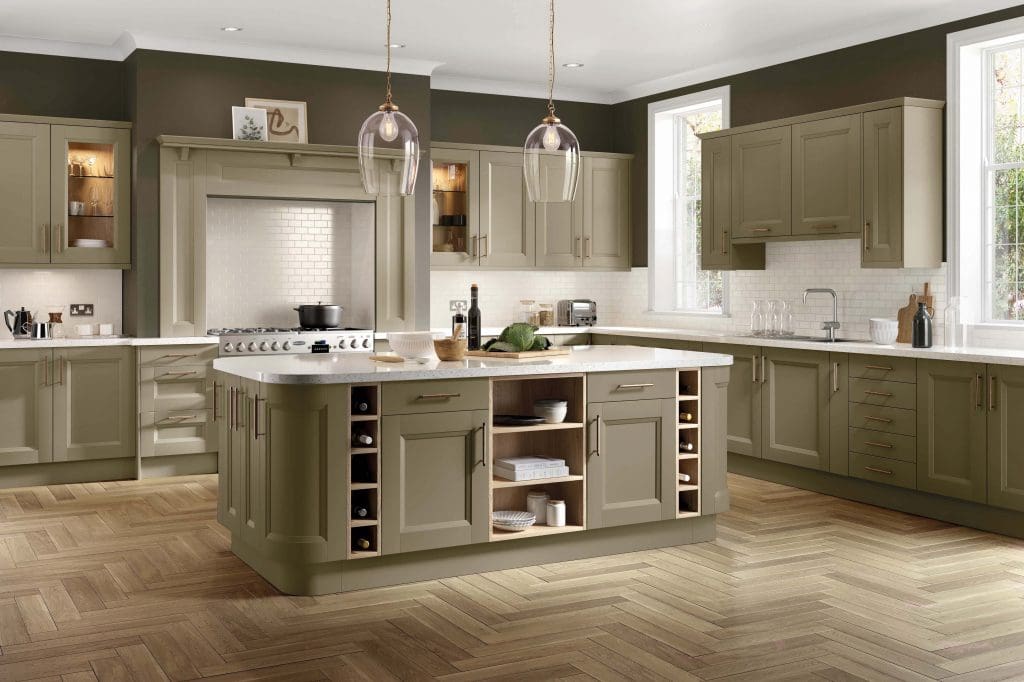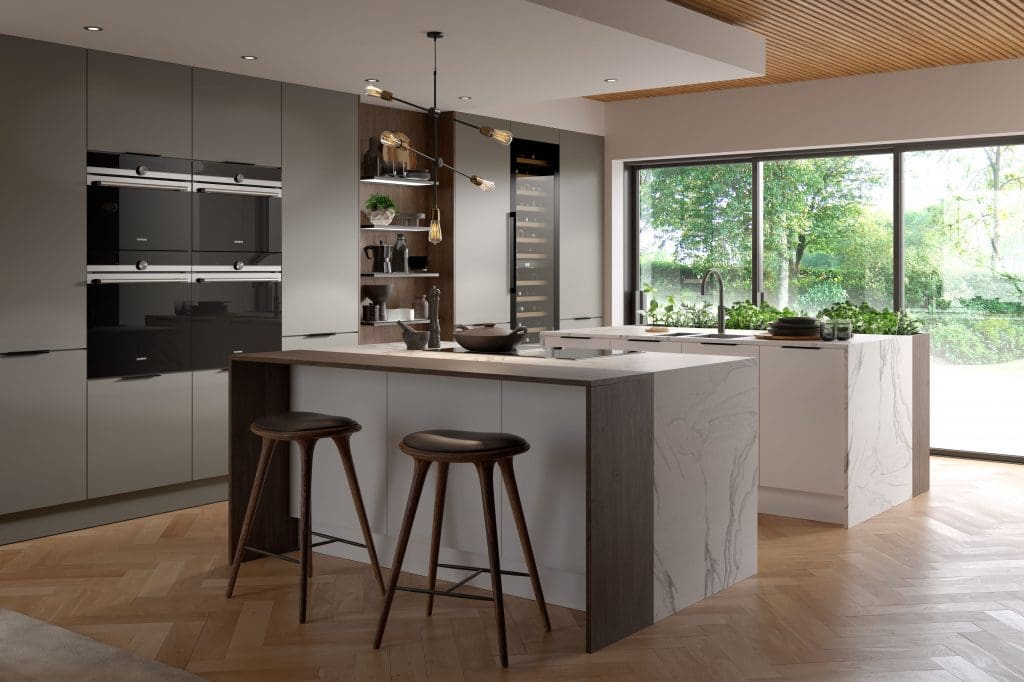 Bespoke Fitted Kitchens in East London
At Net Kitchens Direct, our Chippendale Kitchens are also made to measure, so you can be sure that your kitchen will fit perfectly into your home. We offer a range of customisable options so we can create a space that works for you, whether it's for entertaining or everyday living. Our team of designers have decades of experience between them, and they will work closely with you to create a layout that makes the most of your available space while meeting all your needs.
Our kitchen experts will also be on hand throughout the process to offer advice on design elements such as lighting, flooring, appliances and accessories. All this means you can be sure your Chippendale kitchen will be created exactly how you want it – beautiful, functional, affordable, and made to last!
Quality Kitchen Cabinetry
Omega strives to bring you the best in kitchen design and craftsmanship. Our Chippendale range is packed with sophisticated features that make it stand out from the rest. From the classic lines of its cabinetry to its contemporary finishes, every element has been carefully considered to ensure a perfect, timeless look that will never go out of style. Chippendale Kitchens are also built to last, engineered using only high-quality materials and the very latest in kitchen technology. The doors are fitted with soft-close mechanisms for added convenience and each cabinet is designed with careful attention to detail to give it a distinctive, high-end look.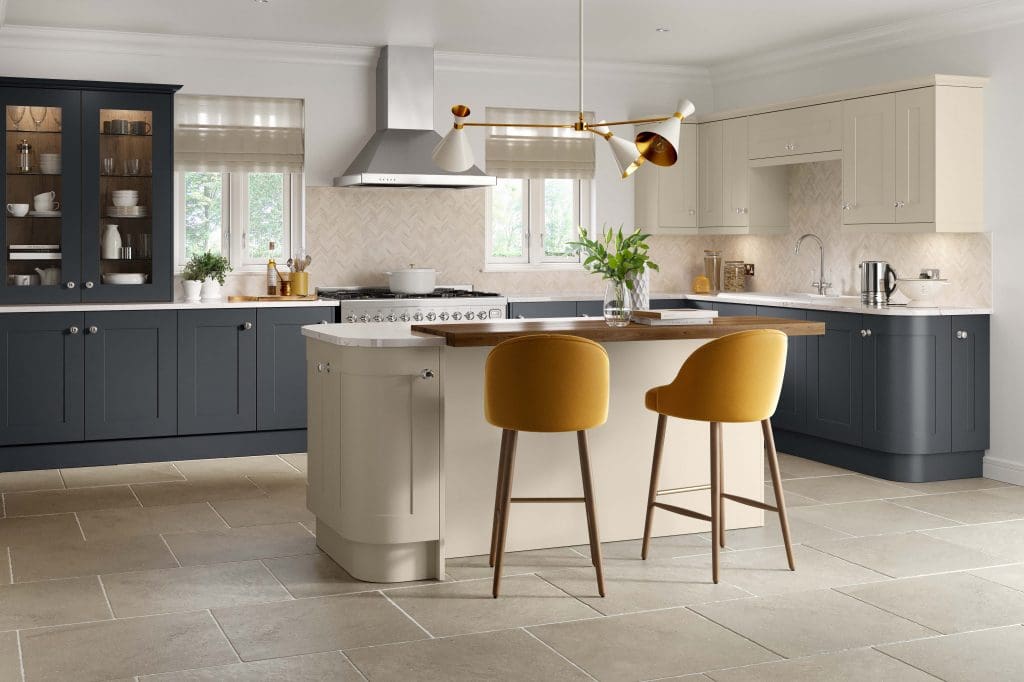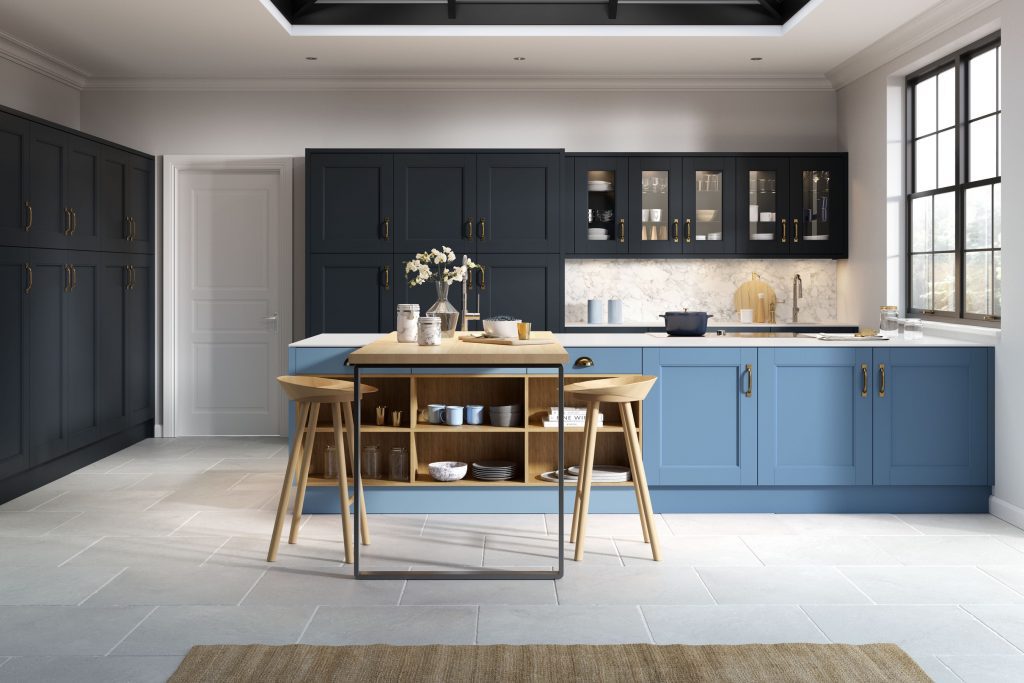 Download Chippendale Brochure